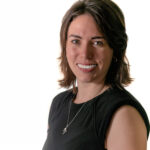 Thank you for visiting my practice- The Integrated Self.
My name is Brigitte DeLashmette. I have a bachelor's degree in Physiology & Developmental Biology from Brigham Young University and a Doctor of Medicine degree from SUNY Downstate College of Medicine. I completed an internship in Psychiatry at Tufts Medical Center, after which I trained at the New England School of Therapeutics (NEST) under the tutelage of Richmond C. Dickson. During my apprenticeship at NEST I received training in Myofascial Therapy.
I have also been studying Lomi Lomi with Edward Vendetti of Healing Hands Bodywork, a certified Lomi Lomi Kahuna. Lomi Lomi is an ancient Hawaiian oil technique passed down through Lomi Lomi Kahunas (Masters). The technique is geared toward achieving neurological harmony.
Philosophy:
Dysfunctional physical and psychological patterns (that once served an important purpose) can hinder the full expression of our vitality in our present context. Therapeutic bodywork facilitates the free movement and re-alignment of our electric 'circuits' so we can experience life at our fullest capacity. The body possesses all the power and resources it needs to heal, and I am interested in harnessing this innate power that lies within each human being.
To request an appointment, please email:
[email protected]
Thanks again for visiting, I look forward to working with you!
~Brigitte
I'm here to help you on your healing journey. Need a massage or just need to talk? Check my available services or just click below to make an appointment.